Association of Mouth and Foot Painting Artists
01 . 06 . 13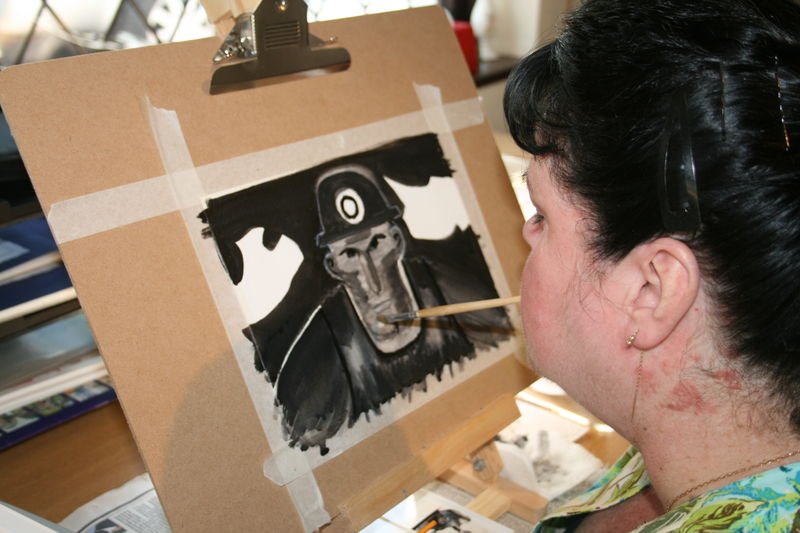 Having up until recently enjoyed painting for fun only and due to work commitments, Rosie for many years had turned down invitations by Tom Yendell to join the Association of Mouth and Foot Painting Artists.  Last year she conceded and submitted a portfolio of her paintings.
Rosie is delighted to announce that she is the first Artist in Wales to have been accepted as a Student Artist into this prestigious partnership of disabled artists called, the Mouth and Foot Painting Artists.
Formed in 1957, the MFPA partnership is an international self-help association of artists who paint without the use of their hands. The partnership reproduces its artists original paintings as unique greeting cards, calendars and a wide range of other products, which brings vital, financial security to its artists.