High Sheriff of South Glamorgan 2022-23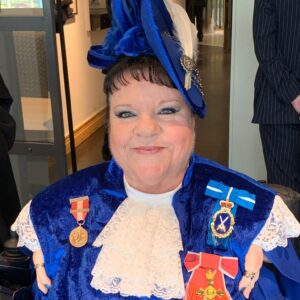 5h April 2022 marked the day I made my Declaration as High Sheriff of South Glamorgan, before HM Lord Lieutenant and in the presence of HHJ Lloyd Clarke together with other family, friends, distinguished and Civic guests. I am honoured to take this role and look forward to fulfilling all of the duties expected of me in the next twelve months.
The High Sheriff is an ancient, independent, voluntary, non-political, Royal appointment for a single year and involves a mix of Ceremonial, Judicial, Charitable and Community functions.