Cardiff University – Inspired by… Rosaleen Moriarty-Simmonds OBE
07 . 12 . 15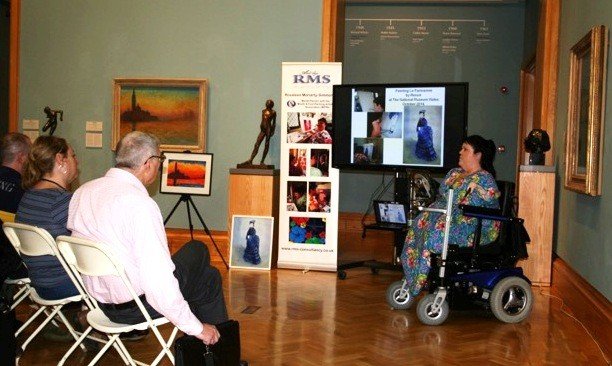 Thursday 10th December 2015. 12:30-13:30. Glamorgan Committee Rooms 1 and 2.
Rosaleen graduated from Cardiff University in 1985. She was born disabled, has got a degree, runs her own business, has written her memoir, has become a mother and is now working as an artist.
Rosaleen joins us to share her story followed by a Q&A session.
Get more information and book your free place – http://www.eventbrite.co.uk/e/inspired-by-rosaleen-moriarty…
This event is held as part of UK Disability History Month.