THALIDOMIDE MEMORIAL FIRST ANNIVERSARY
05 . 06 . 17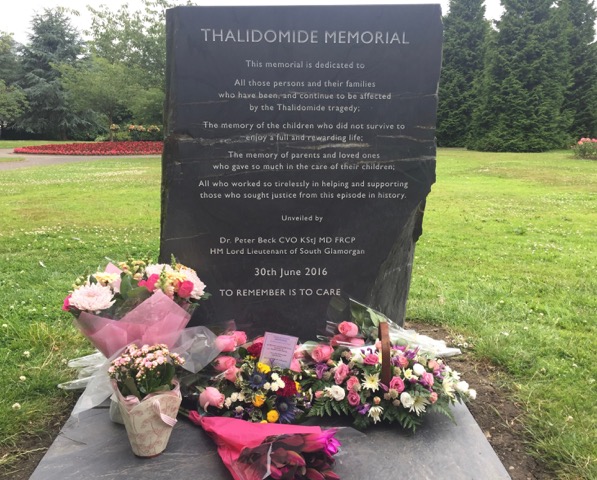 Steve, Ed Freeman and I, are planning to mark the first anniversary of the dedication of the the Thalidomide Memorial with a short ceremony on 30th June 2017 at 2pm.
The event will be held at the Thalidomide Memorial, located in Alexandra Gardens, Museum Avenue, Cathays Park, Civic Centre, Cardiff. CF10 3AX
The ceremony will last approximately 30 minutes.
If you are interested in coming, please email Steve on stephen.simmonds@icloud.com which is being used as the direct email for this event. Please also let Stephen know if you would like a place reserved at Cafe Rouge, St. David's 2 Shopping Centre, afterwards.
Please note, you will be responsible for all your own costs associated with coming to the event.
We hope you will be able to come to the ceremony.  Steve, Ed and I are committed to keeping the Thalidomide Memorial in the public domain and to honour the memory of those so closely linked to our heritage and history.
With kind regards.
Rosie