Cowbridge book Festival 2012
10 . 10 . 12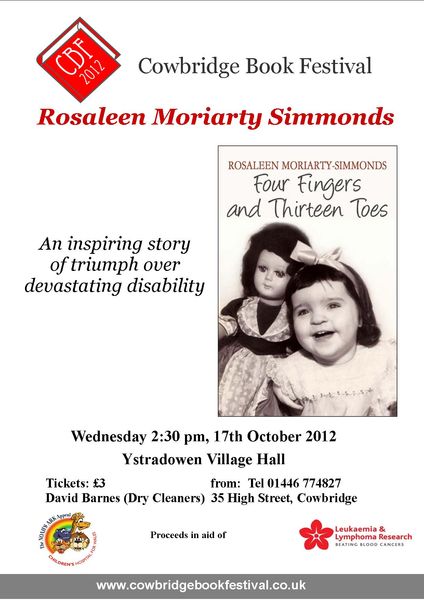 Cowbridge book Festival 2012
Presentation and Questions on Four Fingers & Thirteen Toes
Wednesday 17th October 2012 at 2.30pm
I was delighted at the number of people that turned up to the book talk.  There were lots of interesting questions and the feedback was great.  Thank you.
Feedback from organisers:
Many thanks for your fascinating and inspirational presentation. Clearly, every one really enjoyed their afternoon.For your interest £170 was raised which will go to our nominated charities for this year.